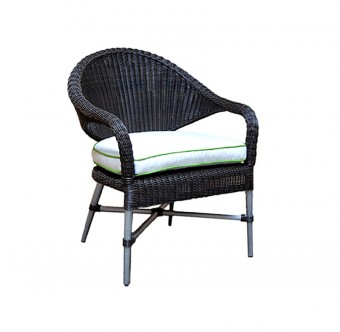 #FB-5545 Arm Chair
Description
Aluminum frame with woven resin.
*Suitable for outdoor use.
Dimensions

W 24.5 D 24.75 H 32
SH 18.5 AH 24
1.5 yards
Customers must supply their own fabric for all upholstery orders.
Fabric requirements assume a single cut of plain goods (no pattern repeat) on a 54" roll.
Large pattern repeats, multiple yardage cuts, and welting may require additional yardage.
Materials
Aluminum , Wicker (Resin)